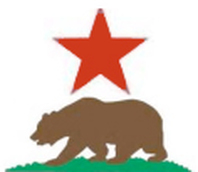 About us
Nor Cal Fundraising was founded by David Spiro who has 10 years of fundraising experience. As an independant fundraising company, Nor Cal Fundraising has the ability to offer schools more unique products at better prices, higher profits, and prize incentive options, that are sure to raise your participation & earn you more money! Plus our superior customer service gives each school a customized accounting program & accounting assistance with every fundraiser!


Which Fundraiser Is Right for You?
Every school has a fundraiser that best suits their needs & their community demographic. Please browse through our catalogs and let us help you select the right fundraising options for your school.


Every year, Nor Cal Fundraising has a theme to motivate students to support the fundraiser. This year, we will use "Never Give Up" Each student will be given different prizes to help continue the theme and drive sales for there respective campaigns.

Every sale starts with a "kick-off assembly", where we will have a chance to explain the program and reinforce our "safety first stance," by reminding students to only sell to people they know. We also invite the students & teachers to participate in fun events that continue throughout the sale. This enhances school spirit, and makes everyone want to be a part of the effort, in whatever way they can!


Fast Delivery and Service
Once we collect your order we are able to process it within a reasonable time frame. Between 1-2 weeks time, we can deliver your product for your fundraiser and if we can get it to you sooner, we will work with our distributors to make it happen. We intend to make sure your next fundraiser is done in a timely fashion and with great success!


Accounting Assistance for Every Sale!
Nor Cal Fundraising has created a customized accounting program for each of our fundraisers. This makes it easy for the schools/organizations to input their orders and track every students order, as well as what prize level they each achieved. This program guarantees your accounting procedures to run smoother, and much more accurate. We are happy to have you preview this when we meet!